Making the decision to seek or continue treatment is a positive step toward improving your quality of life. Help is but a phone call away. If you or someone you love needs help, whether it is short term issues, serious mental illness, chemical dependency and/or general counseling, please call our office today or fill out this form to request a confidential assessment. We want to help you or assist you the best way we can.
At Waltham Behavioral Health (WBH), we are committed to providing client-centered mental health and substance abuse services to individuals of all ages. The WBH team consists of providers with varied areas of expertise including licensed clinical social workers specializing in adult, child and adolescent therapy and substance abuse, and psycho-pharmacologists available to prescribe to adults and children with psychiatric disorders and medication management needs. All clinical staff have considerable experience treating patients with substance abuse, dual diagnosis and mood disorders.
WBH is built on the Collaborative Care Model, an evidence-based approach with the goal of treating patients and their families throughout the life span using both psychotherapy and psychopharmacology as tools to promote good mental health. In addition, we provide ongoing communication with all health care providers who are part of the patient's treatment team, ensuring better collaboration and encompassing all areas of patient care.
We now offer genetic testing to guide individual medication decisions. For more information see the Genomind Website.
The practice is open Monday through Thursday and every other Saturday.
Appointments can be made by calling (781) 966-0070 or by submitting an online request.
Waltham Behavioral Health (WBH) provides quality client-centered mental health and substance abuse services to children, adolescents and adults. The WBH highly experienced team of psychotherapists, psychologists, psychopharmacologists, and substance abuse experts are committed to providing clients with evidence-based guidance while understanding the many facets of the person.
Access: We provide quality, individualized care to all our clients without bias. WBH's hours of operation are Monday through Thursday and every other Saturday with early morning and late evening appointment slots, responding to the need for timely access of many of our clients, including students and families. Clinicians are available on call in the event of an emergency.
Client-Centered Care: After careful examination of client's medical, emotional and social determinants, care is customized according to the client's needs, values, and preferences. Treatment planning includes coordination with outside providers, referrals and client education.
Evidence-Based Treatment: Treatment plans are based on combined clinical expertise, proven treatment modalities and the client's unique perspective.
Communication: We believe that communication is crucial in helping the client achieve the best treatment outcomes. WBH staff considers themselves an extension of the client's current (outside) treatment team and in doing so, is committed to providing the team as well as the client with clinical information in achieving continuity of care outside the WBH milieu.
Privacy: We adhere to the highest privacy and security standards.
Collaboration: In an effort to provide seamless continuity of care, WBH works closely with the client, his/her support system and outside providers.
Respect, Understanding & Acceptance: As a Client-Centered provider, it is part of our fabric to demonstrate ongoing respect, understanding and acceptance of not only our clients but also of each other.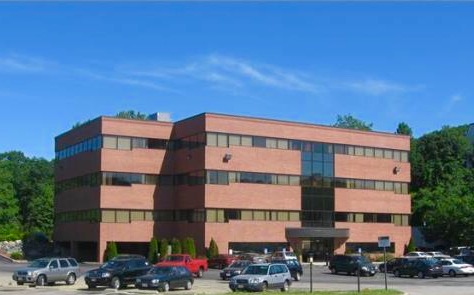 Contact us today at
(781) 966-0070

to learn how Waltham Behavioral Health can help you.